30 tags
Watch
This may have been the best EPIC SESH to date…  three guys, two boards, two backpacks, 7+ hours out in the canyons of Laguna Beach: it produced the best 25 minute film of all time!
28 tags
Watch
Just a little film to pass the time…
20 tags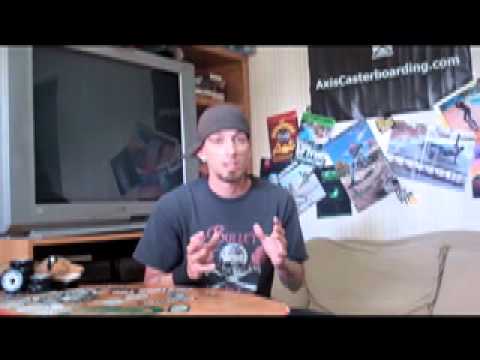 Watch
0100101110100011100100100: For some reason, EPIC SESH 8 is becoming really popular in China and a few surrounding Asian nations, and we don't know why… Their surveillance of Western culture is part of a censorship program?  Or off-road downhill casterboarding is becoming a sport there.
30 tags
Watch
EPIC SESH 9½ is here!  Although a sub-EPIC SESH, it is the shortest yet most intense EPIC SESH to date!  Check out this ES for maximum E/s (EPIC per second)!
29 tags
Watch
Our planned EPIC SESH 10 fell into some roadblocks, first having Arron McCrory not able to come along, and then a four hour late start.  It ended up being a rush through what was actually the good trails to get to where we, many hours later, were losing daylight and exhausted from the burden of backpacks full of water and supplies. Nevertheless, in its retribution, it has been resurrected as EPIC...
30 tags
24 tags
Watch
A short promo trailer for Var er Rävmunken?!, AKCF's first full-length feature film.
19 tags
25 tags
Watch
One day, a new casterchair may be built.  But for now, this is the last of the casterchairing films.
21 tags
Watch
A new video logo has been created!  Based on the new image logo, it's mostly identical.
30 tags
25 tags
Watch
New video!  Lots of spins with the casterchair… at night!
15 tags
Watch
It's coming to a browser near you this summer!
28 tags
Watch
Not to mention, we do in fact have a new film! vimeo.com/akcf
30 tags
Watch
We have a new casterchairing film out!  And a new advert to go with it! :) vimeo.com/akcf
27 tags
22 tags
Watch
Hey look, it's ES8.5…
30 tags
Watch
If only I could remember the colour correction settings I used in some parts of EPIC SESH 8…
21 tags
Watch
A new go-karting film!  This time, over half a year later, we've taken to Alta Laguna, and have gone totally off-road!
29 tags
Watch
Guys…. it's here!
17 tags
Time to make EPIC SESH 9!
Not quite sure on the soundtrack yet, so that is the first thing to set out to do!
18 tags
13 tags
We now have a tumblr!
A possibly easier way to spread updates and maybe gain momentum on Vimeo! vimeo.com/akcf